Tempest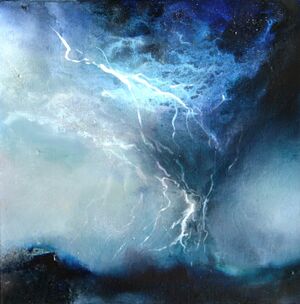 [[File:|300px|center]]
Stats
Type

 Water

Category

 

Special

Power
 70
Accuracy
 90%
PP
 10 (max. 16)
Priority
 {{{priority}}}
User summons a violent storm that hits foe(s) on the first turn, then causes the rain or hail effect with a 50% chance for each individually.

Does not make contact
Affected by Protect
Not affected by Magic Coat
Not affected by Snatch
Not affected by King's Rock
Target
Foe
Foe
Self
Ally
Affects all foes
50% chance to cause Rain
50% chance to cause Hail
Tempest is an offensive Water-type move introduced in Pokémon MindXMatter. It has a 50% chance of causing Rain and a 50% chance to cause Hail.
Ad blocker interference detected!
Wikia is a free-to-use site that makes money from advertising. We have a modified experience for viewers using ad blockers

Wikia is not accessible if you've made further modifications. Remove the custom ad blocker rule(s) and the page will load as expected.